Launching this week!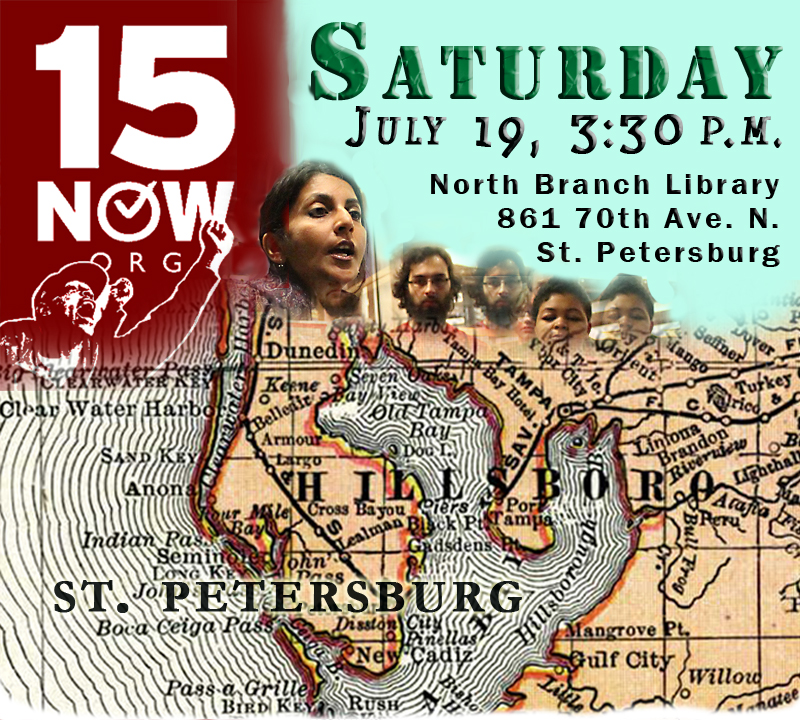 The Movement for the $15/hour minimum wage comes to Florida beginning this Saturday.  And you should be there on the Ground Floor.  Activists from the Tampa Bay area and beyond will be gathering this Saturday, July 19, 3:30 p.m. at:
North Branch Library
861 70th Avenue North
St. Petersburg, FL
Hosted by Socialist Alternative, which led the successful fight in Seattle for the $15 minimum wage, the meeting will be a chance to get acquainted, get informed, and begin to lay out how we are going to win th15 is in the Sunshine State.
For more information, please call:  (747) 482-9669.