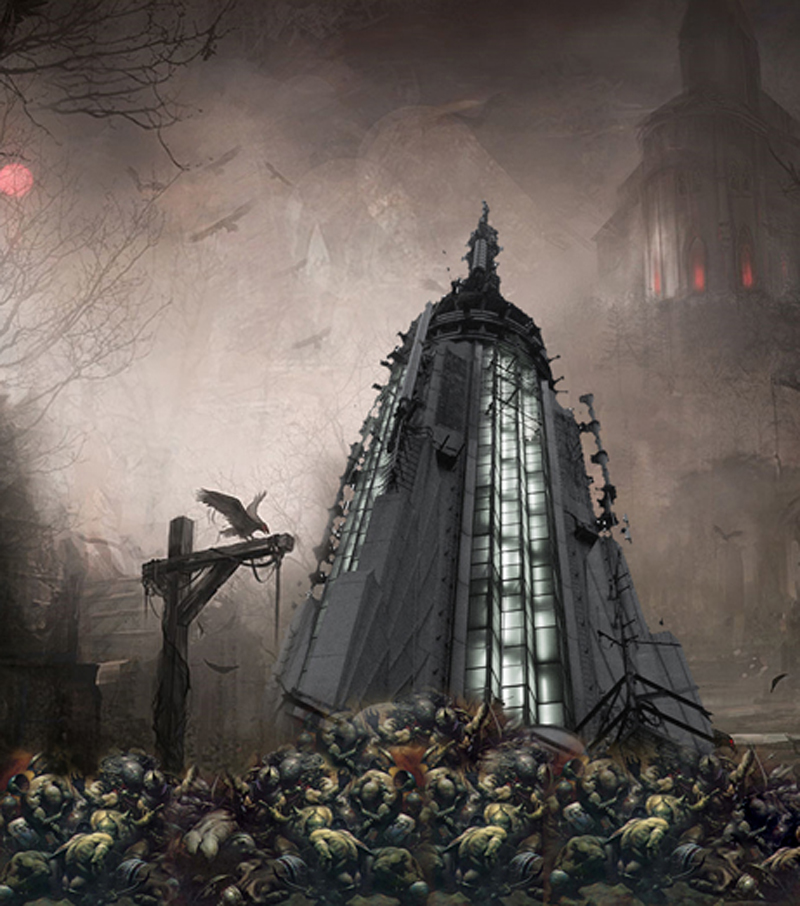 Malcolm and Henry continue their conversation at the wall.
Malcolm
… Hobby?
Henry
Yeah, a hobby.  You know the dope on that fastballer for the Yankees, what's his name, Maxie Ortega?
Malcolm
His balls are really fast?
Henry
I wouldn't know, but his money pitch was his low fastball, cuz it's a sinker.  So all these batters been whiffing on low pitches that end up out of the strike zone.  But now word is getting around, and the hitters are laying off the low stuff — getting a lot of walks — so Maxie's got to move his pitches up.  But his high fastball doesn't sink, just comes in straight, and now he's getting shelled …
Malcolm
I'll try to keep that in mind next time I come to bat against him …
Henry
You do that.  But my point is that old Maxie's got tendencies.  His good stuff is down low, he don't cut it above the belt.  (raises his hand sharply as Malcolm opens his mouth to object)  Shaddup, I'm not through.  See, the point is, I got tendencies too.  I pull to the right …
Malcolm
Doesn't that make you hit right-handed batters?
Henry
(smiles)  Not exactly.  I pull to the right when I'm firing the guns.  You may not have noticed, but our ammo load has a higher-than-average percentage of armor-piercing rounds, as opposed to incendiaries and frags.  When I fill out the requisitions, I always ask for more AP, tell 'em that the waves coming at us here are deeper than average, and the AP rounds give us better penetration, kills per bullet, thus a shorter-than-average killing time, and most importantly, cost savings in total rounds fired.  Whatever.  If you'd been paying close attention instead of sucking your own dick, you'd have noticed that when I swing the guns to the right, I let them hang there an extra second before I traverse back left.  An extra second pumping them into the almighty Empire State Building.  Smart gunners would notice that kind of thing.  If they want to grow old.
Malcolm
And you do this why?
Henry
Because I'm trying to bring the motherfucker down!  Shoot away enough of the main supports and see if its weight makes it fall over.  Crash!  Kaboom!  Change the skyline all by myself.
Malcolm
Well, I must apologize for calling you senile, sir.  You're just stark raving mad.  You think you could actually …
Henry
Don't rightly know, but I'm aiming to find out.  … Heh, heh, gunner humor  …  Them AP rounds are designed by the military to penetrate metal, light armor, like with planes and personnel carriers, not a dense mass of steel girders and concrete.  And I'm no goddamn architect or engineer.  But I got no question that if I could sit here and blaze away long enough, I really could bring the motherfucker down.
Malcolm
Oh, right.  Like they would just let you do that.
Henry
Exactly my point.  That's why I've developed this tendency, chipping away bit-by-bit.  I really do gotta shoot down my quota.  I mean, sacred oath bullshit aside, if they knew I was seriously fucking around with their guns, they'd tie me out there like a scarecrow and let the rats have me.  You know about the rats around here, don't you?
Malcolm
I've noticed they're kind of big.
Henry
And how do you think they got so big?  Don't bother trying to guess.  They've developed an "epicurean delight" …
Malcolm
Epicurean delight?
Henry
Yeah, I heard some French cooking guy say it on TV.  Got a nice ring to it, don't you think?  Yeah, they've developed an epicurean delight in human flesh.  And that's one thing I don't wanna be — some fatass rodent's epicurean delight.  And don't think it doesn't happen to gunners who fuck up.  Old Darnell who used to work the guns over in Sector R next door, he fell asleep drunk one afternoon, and his partner was off taking a piss when them niggers started pouring out of those ruins over there.  His partner, whatsisname, some young guy now transferred to the shooting range triumphant, barely got back to his guns in time.  Me and the guys two sectors over had to coordinate a crossfire together, and still cover our own fields of fire.  It was a damn close thing — way too close.  For Chrissake, we could've had another Chicago!
Malcolm
What's Chicago got to do with it?
Henry
Hmmm.  I guess you buy the Mother Goose version about some mechanical breakdown at the plutonium factory setting off the storehouse … ?
Malcolm
It could've happened that way.
Henry
You say "could've," which tells me you're not the dumbest gunner who's ever been out here.  Good.  Credit where credit is due.  But the story as I heard it is that in Chicago they somehow broke through, they broke through a whole section of the goddam wall, the helicopter gunships couldn't contain the break cuz there was too much cover once they were through, and some crazy assholes upstairs decided to nuke the whole city rather than let it all break down.  Bad luck for White Sox fans.  Cub fans, maybe it was for the best.  Whatever.  So don't you for one itty-bitty second think I'm not serious about my work.  Anyway, Old Darnell and his partner, they tied 'em up together out by that pillar, and we all had to listen to them screeching and hollering all day long while they got turned into epicurean delights.
Malcolm
Even Darnell's partner?
Henry
Damn right.  And he deserved it, for chrissake.  Should have known the guy was drunk.  I don't buy that Cub Scout line you been spoutin' like you had some divine revelation, but still … sometimes I wake up sweating and shaking in the middle of the night.  That something could go wrong.  That all four barrels could jam.  That the ammo might be the wrong caliber.  That my trigger finger might freeze … that I might start to see, and not be able to fire.  I stare eyes wide open and then I start screaming.  I know that failure might get us all blown off the map.  Not just me, but all of us.  My wife, my friends, all memory of us, every trace of us.  Ain't fair, ain't right, but that's the deal.  So I enjoy my tendencies, and it makes the time go by a little easier.
Malcolm
Unless I rat you out, no pun intended.
Henry
Feel free.  They don't take me serious, anyway.  See, they sort of know I'm not shooting with a full clip.  But come showtime, I am the black hand of death.  Nobody gets by me alive, body counts in the top 10 for six years running.  I am a fucking celebrity.  When I go to Yankee Stadium, the microphone guy announces it and 60,000 white folks cheer.  They might want to kill every nigger inside these walls, but they cheer me, and as long as my stats are good, I'm aces with the bosses.
Malcolm
But if they knew about your tendencies …
Henry
Maybe they do know.  They watch us real close.  But so fucking what?  Everybody's got some tendencies.  If they threw a rat banquet for everyone who had some tendencies, there'd be nobody left on the guns.  They may be stupid, but they're not crazy.  Or they may be crazy, but they're not stupid.  Something like that.
Malcolm
But if you brought it crashing down onto the wall?
Henry
Even if they guessed that that was my intention, I'd assume they don't think it's possible.
Malcolm
It's not, you deranged old coot!
Henry
See?
Malcolm
It would take forever.
Henry
I got forever.
Malcolm
It might come down right on top of us!
Henry
Well, that would be kind of interesting, wouldn't it?