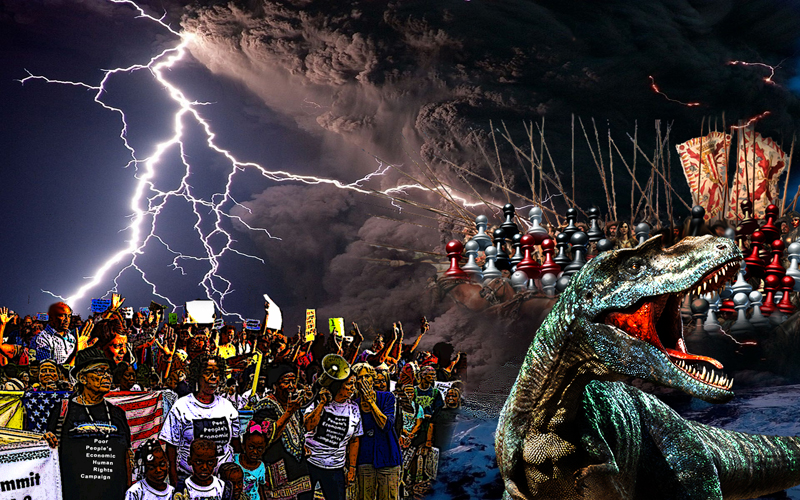 We've all heard the poem that goes:
"Things fall apart; the centre cannot hold;
… The best lack all conviction, while the worst
Are full of passionate intensity."
We are supposed to lament the "best lacking all conviction," but in my book, those who "lack all conviction" hardly deserve to be called the "best."  Rather than lamenting those tender sensibilities, let us rather embrace and exceed the "passionate intensity" of the worst.  It is time to make it our own.
Consider the crumbling center that neoliberalism extols:
A state of perpetual war, driven by the desperate neocon policy of Full-Spectrum Dominance.
An American economy so shaky that total stagnation is called a "recovery."
Austerity across the board, crumbling infrastructure, evisceration of the social safety net.
Racists stalking the streets with guns on their hips and rallying fully-armed in stadiums.
The largest prison population in the world.
… and … and … oh hell, you know all this.
The foremost champion of this collapsing center is of course Hillary Rodman Clinton.